Tips for First Time Home Buyers - Boston, Hanover, MA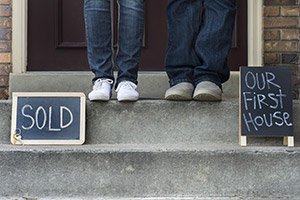 Know your credit score.
Your credit score is the most important number you need to know before starting the home-buying process.
You credit score is also commonly called a FICO® Score. It's an analysis of all your credit files that together represent how credit-worthy you are. Here's what goes into your score, and how it's added up:
Payment history = 35%: Whether you pay the credit accounts in your name on time.
Amounts Owed = 30%: How much of the credit you have is being used.
Lengths of credit history = 15%: How long have you had credit accounts in your name.
Types of credit used = 10%: The combination of accounts in your name, i.e. credit cards, car loans, etc.
New credit inquiries = 10%: The number of new or recently added credit accounts.
Most credit scores have a range of 300 to 850. The higher the better. A score in the mid 600 range is considered an acceptable score. Above that is considered good to excellent credit, which can mean lower interest rates and better terms. Someone with a score below 600 is considered high risk, which may result in a loan with a high interest rate and less favorable terms.
Get Prequalified for your loan.
Why is it a great idea to get prequalified before you start looking for a home?
It starts the application process
You'll know how much home you can afford
Sellers will know you're a serious buyer when you make an offer

Remember to budget for maintenance and repairs.
If you're a first time homebuyer, it's essential to remember you'll be responsible for all expenses associated with the maintenance and repair of your home. You'll have to manage getting it all taken care of, too.
You can't rely on the landlord to fix a leaky faucet, the air conditioning, or to pay for roof repairs.
From appliances to carpet cleaning, eventually everything in your home will need some type of attention. If you love cutting grass and gardening, great! Just remember to budget for a lawnmower and other supplies to keep your home looking its best.
Excited about your first home purchase? A PrimeLending Home Loan Expert would be happy to talk about everything involved. Contact us online or call 800-317-7463.