Investment Properties - Boston, Hanover, MA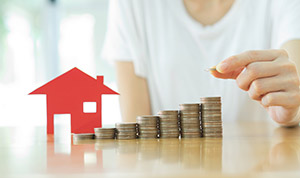 Looking to Invest in More Real Estate?
We'll Open More Opportunities With Unlimited Financing.
If you're ready to add more properties to your real estate portfolio, but are reaching the maximum number of homes allowed for traditional financing, then we have a loan option designed for you. PrimeLending gives you the best of both worlds, unlimited investment homes allowed and a maximum loan limit of up to $2 million.
This PrimeLending option features:
As low as 15% down*
Loan amounts from $100,000 up to $2 million
Lower monthly payments with no mortgage insurance required
Flexible credit requirements
New home purchase and refinance options
Need cash? Access equity from current properties

Why Limit Yourself to One Property?
PrimeLending Offers Options for Purchasing Second Homes and Investment Properties!
The Fannie Mae Multiple Financed Properties Program allows you to purchase or refinance an additional home or investment property, including your primary residence. Owning multiple properties offers several potential financial advantages such as adding to your mortgage portfolio, serving as a long term investment, and tax deductions.**
Program Highlights:
Finance up to 10 residential properties (including your primary residence)
Second home and investment properties, including warrantable condo and planned unit development transactions, are eligible
Add to your property portfolio and possibly refinance existing loans at a lower rate
We're opening the door to growth for property investors. Unlock all your potential. Call today.
*Additional restrictions may apply. Contact your PrimeLending loan officer for more details.
**PrimeLending is not authorized to give tax advice. Please consult your tax adviser for tax advice for your specific situation.